Netflix just dropped a load of great, but intense April movies. So much for light spring streaming.
"Scarface," which my local rental video store — back when they still existed — could never keep in stock, drops April 1. It was that popular.
Definitely after-hours viewing for parents.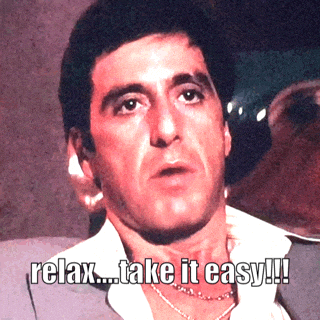 We also have "Seven," the serial killer murder mystery based on the seven deadly sins starring Brad Pitt and Morgan Freeman.
Later this month, we have "Seven Pounds," a story about redemption that changes the lives of seven strangers starring Will Smith.
On the lighter side, we have "Along Came Polly," and "The Lost Boys," the latter of which we also featured in our Netflix April kids and family movie listings.
Netflix original series: Kennedy docuseries
Netflix also debuts its original docuseries "Bobby Kennedy for President," with new interviews with confidants of the slain Kennedy.
For a full listing of April Netflix releases, check out this USA TODAY story here.
April 1
Along Came Polly (2004)
Risk-averse Reuben Feffer, played by Ben Stiller, finds his organized life falling apart after his brand-new wife runs off with a scuba instructor and he falls for free-spirited Polly, played by Jennifer Aniston.
Bad Boys (1995)
Director Michael Bay landed his first hit with this cop buddy movie starring Will Smith and Martin Lawrence.
The two play Miami detectives who try to protect a murder witness while also investigating $100 million in heroin that was stolen from a police evidence locker.
Body of Lies (2008)
CIA operative Roger Ferris (Leonard DiCaprio) enlists the support of CIA veteran Ed Hoffman (Russel Crowe) in hunting a terrorist leader after he uncovers some powerful evidence. But he soon comes to question how much he can trust his presumed allies.
Cabin Fever (2002)
Five college graduates rent a cabin deep in the mountains only to fall victim to some kind of flesh-eating virus, which attracts a mob who wants to kill anyone who has it.
Cabin Fever 2: Spring Fever (2009)
The flesh-eating virus is back. Only this time it's at a high school. It spreads through a popular brand of bottled water and it breaks out during a high school prom.
Cold Mountain (2003)
A seriously injured Civil War Confederate soldier starts the long journey home to Cold Mountain to reunite with his beloved who has been trying to hold onto her deceased father's farm.
Deep Blue Sea (1999)
A group of scientists searching for a cure for Alzheimer's with questionable methods find their ocean lab sinking amid a tropical storm. The researchers become prey to the highly intelligent sharks they helped create.
The Duchess (2008)
Duchess of Devonshire, Georgiana Spencer, was controversial in the 18th century for her politics and her personal life. Keira Knightley and Ralph Fiennes star in this film that show the duchess at the height of her power and her popularity, including bringing sweeping changes to England as a leader in the Whig Party.
Friday Night Lights (2004)
The movie is based on H.G. Bissinger's book of the same name and stars Billy Bob Thornton. The movie chronicles the season of the Permian High Panthers, where football is everything in the economically depressed town of Odessa, Texas.
The Lost Boys (1987)
Two brothers move to a Northern California town and quickly discover something's off. Yep. It's loaded with vampires. One unwittingly becomes one. Another vows to destroy them with his best friend.
But how to do that without also destroying his brother and his brother's new girlfriend who's also a vampire but a "good" vampire?
Scarface (1983)
A Cuban immigrant named Tony Montana immigrates to Miami in 1980 with nothing but his word and his bollocks which he doesn't break for nobody.
He later acquires a machine gun and a mountain of a coke business that eventually falls to greed. The movies stars Al Pacino and Michelle Pfeiffer.
Seven (1995)
A veteran detective, played by Morgan Freeman, is just one week from a well-earned retirement. But then he's teamed up with an eager new detective played by Brad Pitt.
They take a case and learn a serial killer is staging murders based on the seven deadly sins. The veteran detective decides to see the cases through to their grisly end.
April 6
My Next Guest Needs No Introduction With David Letterman: JAY-Z ( Netflix Original)
TV legend David Letterman invites Jay-Z for a long-form conversation.
Amateur ( Netflix Original)
This is the story of 14-year-old basketball phenom Terron Forte and how he  navigates the under-the-table world of amateur athletics when he is recruited to attend an NCAA prep school.
April 15
Seven Pounds (2008)
IRS agent Ben Thomas played by Will Smith is harboring a secret and he sets out to redeem himself by forever changing the lives of seven strangers.
Lakeview Terrace (2008)
LAPD officer (Samuel L. Jackson) doesn't like the interracial couple who moved in next door. Things move far beyond his racist attitude as they fear for their lives — and not just from an encroaching California wildfire.
April 20
Mercury 13 ( Netflix Original)
This story profiles the women who hoped to become the first U.S. astronauts before their dreams were dashed. NASA's 'man in space' program became Project Mercury.
But away from the spotlight, female pilots also were screened. Thirteen of them passed and some performed better than the men. They were called the  Mercury 13.
April 24
Kevin James: Never Don't Give Up (Netflix Original)
Kevin James highlights awkward fan photos, how encores in entertainment industry are insincere, annoying food allergies and the unique abilities (or lack thereof) that his children possess.
April 27
Bobby Kennedy for President (Netflix Original)
The four-part docuseries promises never-seen archival footage that give voice to Bobby Kennedy's point-of-view to the turbulent time he lived in.
The series offers new interviews with RFK confidantes and staffers including: William Vanden Heuvel, Dolores Huerta, Rep. John Lewis, Harry Belafonte, Paul Schrade, Marian Wright Edelman and Peter Edelman.
Like All the Moms?
READ MORE:
Best Netflix movies for kids and families to watch in April 
March Netflix movies that moms and dads will love to watch after the kids go to bed
March 2018: Best Netflix shows for kids and families to binge watch
'Black Panther' and 9 more Disney movies we can't wait to see in 2018
12 more movies every mom should watch with her teenage daughter