As actors, Channing Tatum and wife Jenna Dewan Tatum are used to having their make up done by professionals.
So we're going to assume they know what they're talking about when they dubbed their daughter, 4, a "little tyrant fairy artist." 
The family that plays together…
Over the weekend, little Everly got her parents together for a makeover, the "Magic Mike" star said. The results are…striking. Their daughter predicted her work would make their faces look "better."
We think this face painting job is pretty clever.
Everly is only 4, after all.
I mean, a monocle and curly mustache on dad, Channing, how inspired is that? And mom, Jenna, looks like an enchantress in the making with a dark-hued butterfly adorning her face.
Everly may have found her calling
These "Step Up" stars have never, ever rocked this particular look. We think we're seeing some fresh talent. Can't say that very often of Hollywood. Keep on painting Everly!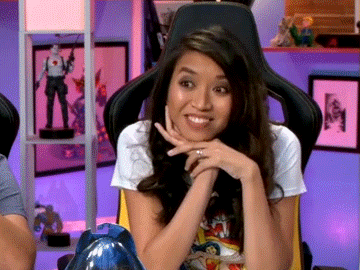 Like All the Moms?
READ MORE:
Euphoric toddler's first bite of pizza brings joy to the internet
'Blue's Clues' is getting a reboot for a whole new generation
Patton Oswalt shares favorite wedding moment and it's heart-melting
Chrissy Teigen asks to take 'emotional support' casserole on plane