Do you find you don't have as many Facebook "friends" as you used to or notice that people don't comment on your posts as much anymore?
Does even your own mom leave just a tepid thumbs up on your sixth reposted meme of the day?
Do people squirm and tell you they're "not big on social media" when you suggest becoming Facebook friends?
You might be a Facebook jerk.
Look: You're probably a lovely person. In real life, you adopt rescue animals, contribute to firefighter charities and hold the door for people with strollers.
But on Facebook, you're a monster. Your posts are terrible. People wince when they see your name pop up in notifications.
It's OK, though. We can fix this.
I asked actual Facebook users to tell me the worst kinds of social-media posts. Hey — it's possible they were secretly sending me hints. So let's learn together, shall we?
The Vaguebook Post
You won't say what it is that is so awful, but you clearly want everyone to gather 'round with the warm hug of generic validation.
The Wounded Bird
Like the Vaguebook Post, this is passive-aggressive nonsense.
But instead of a generic woe-is-me, you're wondering, out loud and to no one in particular, who will come help you shovel your walk. Does anyone love me?
Note: This is NOT the same as, "Hey, my baby-sitter bailed on me at the last minute. Is anyone available to come over and watch my kid for an hour?"
What I Ate, Part XVX
If you're about to dig into a particularly picturesque meal or made something you're extra proud of, sure, let's see. But if you're obsessively documenting everything you've ever put in your mouth, we'll take a pass, thanks.
Every Moment of My Fabulous Vacation (Please Rob Me)
Like what I ate. But with boarding passes and a 60 percent chance your TV will be gone when you get home.
Repost If You Love Your Kids (or Jesus)
No, I will not repost. And I love my kids (or Jesus). I just have a thing about emotional blackmail and the assumption that I don't love my kids (or Jesus) unless I repost your stupid meme. See also: 90 percent of Facebook users won't share this and Who has the courage to share this post? 
The Easily Debunked Falsehood
It generally takes 5 seconds to determine if a website is legit, 4 seconds less if the link purports to offer a huge discount at Disneyland or Walmart for sharing. Stop making me do it for you.
Graphic Details About Your Cold/Flu
OK. I did this one last week.
Selfiepalooza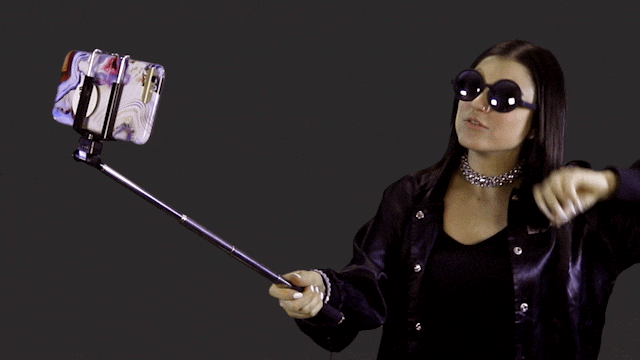 What, are you 14?
#BLESSED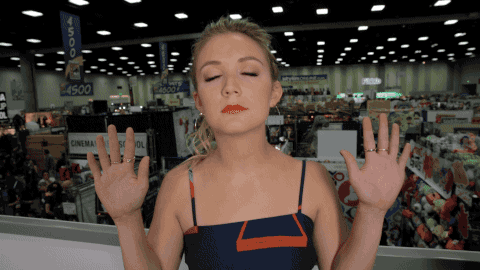 #ANNOYING.
Just in Case
You're pretty sure that the legal-sounding notice advising Facebook that you retain rights to your images is baloney, but you'll repost it anyway because it can't hurt, right? WRONG. It is poison oak of the soul. Don't be that person.
Show My Child (or Student) How the Internet Works
In which a parent or teacher wants you to share a picture of a child so that the child may understand how easily images are dispersed across the magical World Wide Web.
'Nobody Ever Reads My Posts …'
More undiluted emotional manipulation. This cut-and-paste job whines about how nobody ever reads their posts then begs the reader to prove their friendship by responding. Here's a hint: Write something interesting and unique to you instead of using canned attention bait.
I'm Still Awesome
You know that thing you did that was awesome, like, six months ago? Yep. It's still awesome.
Only a Genius Can Pass This Test
Seriously. I'm pretty sure my kid's class hamster could pass that test. Your 100 percent score impresses no one.
Like All the Moms?