This story has been updated to include a statement sent by Yandy.com.
Last week, social media caught wind that an online retailer was selling a sexy Eleven from "Stranger Things" Halloween costume.
The perpetrator? Yandy.com, the same Arizona-based company that came under fire for Disney Princess-themed lingerie in August.
Under the guise of an "upside-down honey costume," the costume includes white knee-high socks, a pink dress, navy blue bomber jacket and a waffle purse for $59.99.
Sound familiar? Uh, yeah:
Many aired their repulsion on social media. As a Twitter user put it:
"I'm just uncomfortable because you shouldn't make a 'sexy' costume of a child actress…"
"Ew. Seriously? What the eff is wrong with people?"
Yandy doesn't take itself 'too seriously'
Yandy public relations manager Sarah Chamberlain sent the following statement to AlltheMoms.com:
"We don't take ourselves too seriously and neither do our customers. The Yandy Girl strives to be the talk of the Halloween party and we've found these topical, pop culture-inspired costumes with a fashion-forward twist are always a fan favorite year after year."
Chamberlain also pointed out that Yandy was not the creator of the costume and that it is being sold on various costume sites online.
I get it, but it's still gross
I don't believe the retailer's intention was to exploit a young girl. I also understand some women may want to indulge in their sexuality on Halloween. That's their right.
But should a child actress be the agent? 
It's no secret people have come to expect the sexualization of TV and movie characters every Halloween season, regardless of their age. (Did you SEE the Disney lingerie?)
But in this case, Eleven is not an animation. Actress Millie Bobby Brown doesn't play the role of some unrealistic, fantasy character.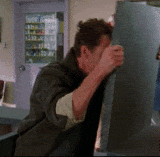 She's a real-life child actress who plays a real-life, troubled girl. The now 13 year old wasn't even a teenager when she began filming! And honestly, that last point is irrelevant because sexualizing any female without her consent is wrong.
Dinged for 'shapeless dress' too
Yandy's Eleven costume also brings up sore feelings over Millie being labeled "worst dressed" at the MTV Movie and TV Awards in May. In two-line explanation, Business Insider UK said:
"WORST: 'Stranger Things' star Millie Bobby Brown looks comfy but lost in a shapeless white dress with with cowboy boots."
Um, I'm sorry, but what type of curves are you hoping to see? 
Looking for sexual features or trying to make sexy a prepubescent preteen girl is behavior fit for a pedophile, a sicko who preys on innocent and vulnerable humans.
Do people understand that?
We should be doing so much better.
Like All the Moms?
READ MORE:
Is your favorite Disney princess helping lingerie sales?
Freeform's '13 Nights of Halloween' lineup has arrived!
What your Halloween candy says about you
'80s kids, do you remember these 'legit' Halloween urban legends?