When she's not recording hits, designing clothes or winning prestigious humanitarian awards, perennial boss Rihanna has apparently been focusing on a new endeavor.
Fans got a glimpse of it Friday: her own cosmetics line.
"Fenty Beauty," the 29-year-old mogul's latest project, dropped an ad Friday that has makeup mavens and the Internet teeming with excitement.
It features a diverse cast spotlighting some of the newest, buzziest faces in fashion.
The Barbadian singer's cosmetic line will be available at Sephora, Harvey Nichols and Sephora at JC Penney stores beginning September 8. The Fenty Beauty website has a countdown and an email sign-up page to keep up fans up to date on the latest news.
Rihanna teased fans early Friday morning, noting she'd serve some news on the eagerly-awaited beauty brand.
The ad features envy-inducing beauties like hijab-wearing Allure cover girl Halima Aden; Pirelli calendar-starring and Australia's Next Top Model runner-up Duckie Thot; and plus-sized Nike trendsetter Paloma Elsesser.
What types of makeup are they selling, exactly? It looks like everything. Lipgloss, foundation, mascara and glittering gold eyeshadow, as seen on model Selena Forrest all look store-ready.
The video closes on the full lineup of women mean-mugging the camera before it hits Rihanna's fierce face as "Fenty Beauty by Rihanna" takes over the screen. She then cracks a sly smile as though she's just read her own hilarious Twitter feed.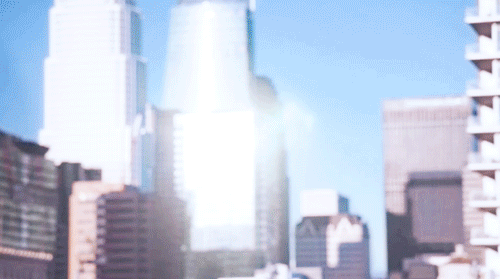 Rihanna is using her other social media accounts to build buzz as well. On Instagram, she posted a short clip of gap-toothed, bald-headed stunner Slick Woods rattling off random but intriguing phrases like "chili mango," "yacht life," and "fire crystal."
What could it mean? Could those be product names? I'm partial to "yacht life" because it conjures up images of Boz Scaggs playing as I coast and celebrate the ill-fated engagement of "Real Housewife" Luann de Lesseps.
"You don't all have to be all the same, all the time," purrs Brazilian model Camila Costa in another short clip posted on the Fenty Beauty account.
Whatever Fenty Beauty is selling, you can expect hordes of beauty bloggers and fans to obsess and dissect each product starting next Friday.
Many excited Rihanna devotees and fashion fanatics have turned to Twitter lauding the ad for its diversity.
Several users went in on the popular, but oft-criticized Kardashian-led brands that have courted controversy with blackface allegations and some unsatisfied customers.
Regardless, the children are living already for Fenty Beauty, honey!
Like All the Moms?