On Friday, Sept. 1, Disney will hold "Force Friday II," a major event unveiling scores of new merchandise and goods tied to the December release of Star Wars: The Last Jedi.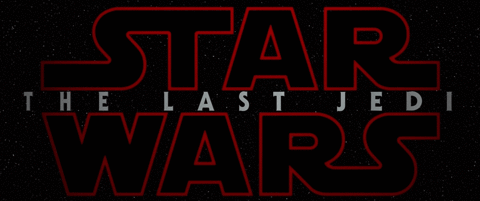 Most of the nation's largest retailers are participating in the major shopping and promotional extravaganza, including Amazon, Toys R Us, Walmart, Target, Kohls, Apple and the Disney Store.
Among the exciting new releases?
A "Luke Skywalker Landspeeder" that your kids can drive. It was produced in partnership with Radio Flyer retails for $499 at Toys R Us and is now available for pre-order.
Many retailers will simultaneously hold special events for Star Wars aficionados. Here's what is happening that weekend and where.
Disney Store
All U.S. locations will be stocked with toys, books, clothes and collectible items from Star Wars: The Last Jedi. Locations in New York City's Times Square, on Chicago's Michigan Avenue and on San Francisco's Stockton Street will open at 12:01 a.m.
DisneyStore.com is currently featuring Star Wars action figures, a Death Star toaster, Halloween costumes for pets (you can dress your dog as an Ewok or Jedi, for example) and a host of new Star Wars-themed socks, among other items.
Other Disney Store locations will be offering special events on Sept. 1, including:
A free Star Wars mini poster set for the first 100 guests who make a Disney Store purchase.
R2-D2 craft activity.
Ways of the Force activity.
Star Wars Story Time.
Art of Drawing: R2-D2.
Toys R Us
The toy retailer's event is known as "Destination: Star Wars — Gateway to the Galaxy."
Store locations will open at midnight across the country. Those who attend the event can shop for toys and will receive a free Funko POP! Star Wars T-shirt, plus a movie poster. There will be one new poster released each month, while supplies last.
Walmart
If you live in Orlando, be sure to visit the Colonial Drive location, as the retailer will unveil a life-size, 6-foot-tall model of Luke Skywalker from 2015's The Force Awakens. It's made out of more than 36,700 LEGO bricks.
Don't live in Florida? All Walmart locations are holding an event called "Be Jedi Ready." Shoppers can buys toys and clothes from the new movie.
According to Disney, select locations will offer free giveaways, including trading discs and video game posters. Many events will be taking place in the parking lot, in a street party style event.
Target
The retailer will also open at midnight, and its stores will feature exclusive merchandise including a "Star Wars: The Last Jedi" plush toy.
Apple
Locations worldwide will offer what the company is calling Star Wars Today at Apple sessions, a lineup of "third-party Star Wars app-enabled toys" and experiences.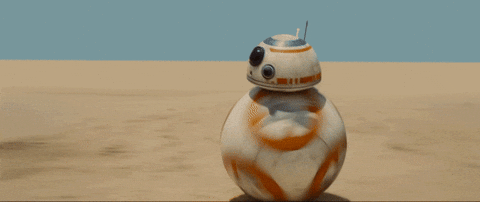 In addition, there will be myriad special events and sessions to satisfy every level of tech-nerd. Kids can learn how to code droids for example.
Sign up for Today at Apple sessions now at apple.com and to find a schedule of events at the location nearest you.
Amazon.com
The online retail giant will offer both new and classic Star Wars toys and products at special promotional prices during the entire month of September.
Game Stop
The retailer will have new toys and games and will offer special discounts on other collectible items.
In addition, Star Wars Battlefront II is available for pre-order on PS4, Xbox One and PC (the release date is Nov. 14.).
Most participating retailers will also take part in Star Wars: The Last Jedi's newly announced "Augmented Reality" event. The tool, downloaded via app, allows fans to interact with new Star Wars characters.
You can read more about that here.
Like All the Moms?