Dear parents freaking out over your kids' school supply lists:
You're stressed out, I get that. The beginning of the school year crept up on you in the usual stealthy manner, disguised by the 109-degree temperatures.
Now you're at the store at 9 p.m. standing in a school supply aisle that looks like it's been ransacked by a mob, the bin of two-packs of Elmer's Washable Disappearing Purple School Glue Sticks for 70 cents completely wiped out.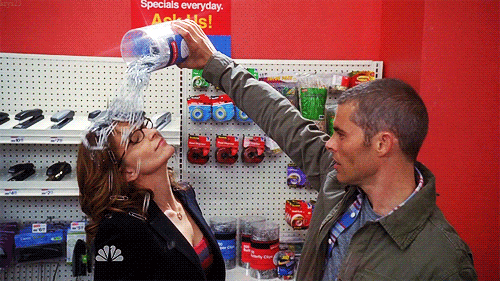 You'll have to go with the four-pack of Elmer's Washable All Purpose School Glue Sticks for $2.14, even though the supply list in your hand only calls for three.
"Why do they need so many glue sticks?" you ask me, the only other person in the aisle at this time of night.
My list only requires one.
I turn it facedown against my chest so you can't see it.
I know what you're thinking – 3 glue sticks times 26 students equals a lot of glue sticks.
"What, are they eating them?" you ask.
Probably, I tell you, though my friend Jen who has been teaching for 18 years says it's because they push down too hard and cover every inch with glue, leave the caps off so they dry out, or lose them.
Supply list for life
I will confess that I like school supply lists.
I've written before about how the itemized pages of staples give kids guidelines for the journey ahead. Teachers let them in on all the secrets, so they don't walk in unprepared.
I wish someone would hand me a list like that.
Over the years, I've seen my son's school-supply lists grow up with him, graduating from crayon to pencil and then pen, blue or black; from wide-rule to standard-rule and then college-rule paper; from My First Picture Dictionary to Merriam-Webster Children's Dictionary and now Webster's New World College Dictionary.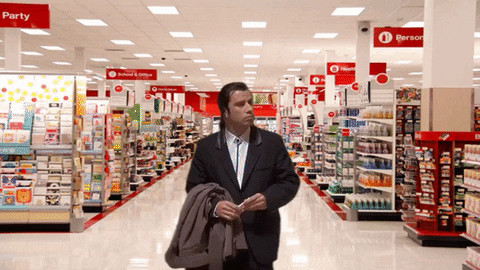 Now Sawyer is a senior in high school, and I'm scanning his last school supply list.
I suspect the stuff I'll have to buy next year for college — the $700 parking permit, the $800 laptop — will make me nostalgic for the days I got away with three-packs of glue sticks and four-packs of Kleenex.
There's a lot of grumbling among parents this time of year about school supply lists:
They're too long. They're too specific.
It all costs too much money. It takes too much time.
Stop whining and follow directions
Look, I get it. I've been to four different stores on a hot August afternoon in search of a Gold Fibre Computation Book, 11.75 x 9.25 inches, 76 sheets. (Staples, by the way.)
And I know that two boxes of 24 Ticonderoga No. 2 pencils seems like a lot pencils. If you do the math, it works out to one pencil for about every four days of school. But if you've ever had a second-grader who uses pencils as light sabers, you know that's about right.
If you can't afford the supplies, talk to your children's teachers. They will make sure your students get what they need.
If you can afford school supplies, you should follow the list as closely as possible – and stop whining about it. Why? Because we want our children to learn.
Editor's note: This article originally appeared in The Arizona Republic and on azcentral.com.