Editor's Note: This story originally published July 6, 2017 and was updated on March 14, 2018.
---
Netflix has heard you parents.
They know you appreciate that it allows you to block inappropriate shows rated TV-14 or MA and keep younger kids from watching shows like "13 Reasons Why."
But how about the endless replays of shows that are annoying? "Caillou" drove me bonkers when my kids were younger for his endless whining. For a work colleague it's "Llama Llama," which his son keeps on all the time, and he could use a brief respite to regain his sanity.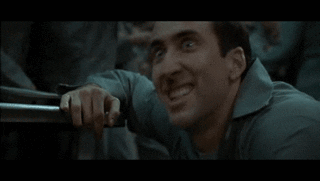 Netflix gets that and plans to introduce a new feature that will allow you to block the individual shows you don't want your kids to see.
With a four-digit PIN code, parents gain more control over what their kids watch.
If there is a particular show you don't want your kids viewing,  you are able to manually enter the name of the program and the only way to access it is with the four-digit code.
Mike Hastings, director of enhanced content at Netflix, said in a blog post that Netflix also will begin to display more prominently the maturity rating for a program once a member hits play.
"We're rolling out these improvements across the many devices used by Netflix members, and across our global markets, in the coming months."
No word yet on exactly when to expect this new feature. But it will be accessible by going to Account, Settings and Parental Control.
Like All the Moms?
READ MORE:
March Netflix movies that moms and dads will love to watch after the kids go to bed
March 2018: Best Netflix shows for kids and families to binge watch
All of the must-watch movies for kids and families coming in 2018
12 more movies every mom should watch with her teenage daughter