I had expected the idea of a mother-son trip would invoke the same terrified response that the words "matching family Christmas pajamas" did.
But we had been talking about going to London since my son was 7 and first read the "Harry Potter" books. Now Sawyer was 18, long over his wizard phase, but eager to make his first trek to England. It would be my first time, too.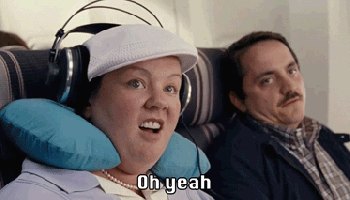 As soon as I booked the tickets, I recognized this could be a trip of a lifetime – or it could go terribly bad. Teenagers are notoriously reluctant to join in family activities and if forced to do so, their sullen attitude and one-syllable responses can suck all happiness out of the surrounding square-mile like a Death Eater.
Here's some of what I learned:
Let them plan
I asked Sawyer to help plan the trip, figuring if he was invested, he would be less likely to revolt. I read guidebooks and TripAdvisor.com reviews. He watched travel videos and researched the drinking age. (It's 18 in England.)
I suggested Buckingham Palace and the Tower of London. He wanted to see Stonehenge, Oxford and the Churchill War Rooms.
I put them on our must-do list. I learned to follow his lead when we went to Washington, DC, when he was 9. He insisted we go to the National Archives and Library of Congress — recommendations from his school librarian. They turned out to be two of the best places we visited.
When I booked the bus tour to Stonehenge with stops in Oxford and Windsor Palace, I let Sawyer pick the time. Sunrise or sunset?
So it was on him when we were up at 4 a.m. and hailing a black cab in the dark to make a 5 a.m. pick-up at a hotel across the city. He couldn't – and didn't – complain.
Give them space
Teenagers need privacy, so book two hotel rooms or a suite if you can afford it. The one-bedroom apartment we rented in central London had a pull-out couch in the living room, which gave each of us our own space.
Any space will do.
One summer, our beach rental in San Diego had a walk-in closet with a small window and electrical outlet, and Sawyer happily set up his blow-up mattress in there. When we camp, an extra pup tent becomes the teenagers' refuge.
Let them bring a friend
The first few days we were in London, we were with my friend Dawn and her son Jack (a year younger than Sawyer) before they headed to Switzerland. It gave the teens a chance to explore on their own in relative safety, leaving the moms to a bottle of wine.
Let them sleep
My mantra, particularly on vacation, has always been, "Sleep when you're dead." There is so much to see and do.
But a well-rested teenager is a happy teenager. So I let Sawyer sleep a little longer, while I made a cup of hot tea and sat on the balcony with the local newspaper and watched the city wake up.
Let them eat
A teenager with a full stomach is a happy teenager. But few are enamored with fancy, sit-down restaurants, so we stuck to fish and chips from outdoor cafes and bacon sandwiches from street vendors.
One day, we bought bread, cheese and sausage rolls at Borough Market and picnicked on the side of the River Thames, listening to a street musician.
Don't forget the powers of snacks. When he was little, I gave him little bags of goldfish-shaped crackers and Slim Jims to stash in his backpack. On this trip, Jack packed protein bars in his. Never underestimate the appetite of a teenager.
Don't overplan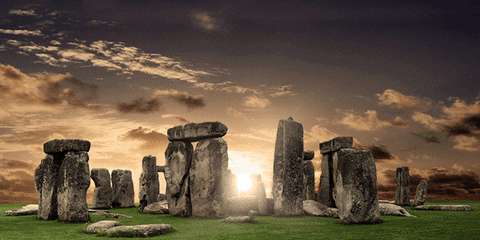 On the night before we had to get up early for the Stonehenge tour, we were back in the Airbnb by 6 p.m., even though the sun wouldn't set yet for hours. We got takeout and watched British TV together.
And on our last day in the city, I let Sawyer decide what we would do; he chose to circle back to his favorite market and pub, walk along the Thames once more, and visit the Shakespeare Globe Theater, nothing that required jumping the tube or standing in line.
Go easy on the picture taking.
Even Sawyer cracked up at two parents trying to draw their teenage daughter into a selfie at Borough Market. "Just one picture," the mother begged.
The girl stayed out of viewfinder range, her arms folded across her chest. "You had one yesterday!" she protested.
So I took mostly candid shots and tried to pick my battles when it came to posed pictures. If I insisted too often, I got this:
In the end, while the idea of a mother-son trip didn't invoke the same terrified response that the words "matching family Christmas pajamas" did, I found something else that could: matching "I Love London" T-shirts.
Like All the Moms?